Perfect for the mission.
She's fast and more than capable.
The MU-2 is a perfect General Aviation airplane to have in your hangar and get you around X-Plane quickly when you need to feed your flight simulation addiction and actually cover some ground but don't feel like flying tube-liners. With its distinctive profile, engine sound and a cruise speed of 270+ knots, it can cover a lot of X-Plane scenery in a simulator session and have you off the computer before dinner time. Take it on an adventure almost anywhere, and enjoy the ride!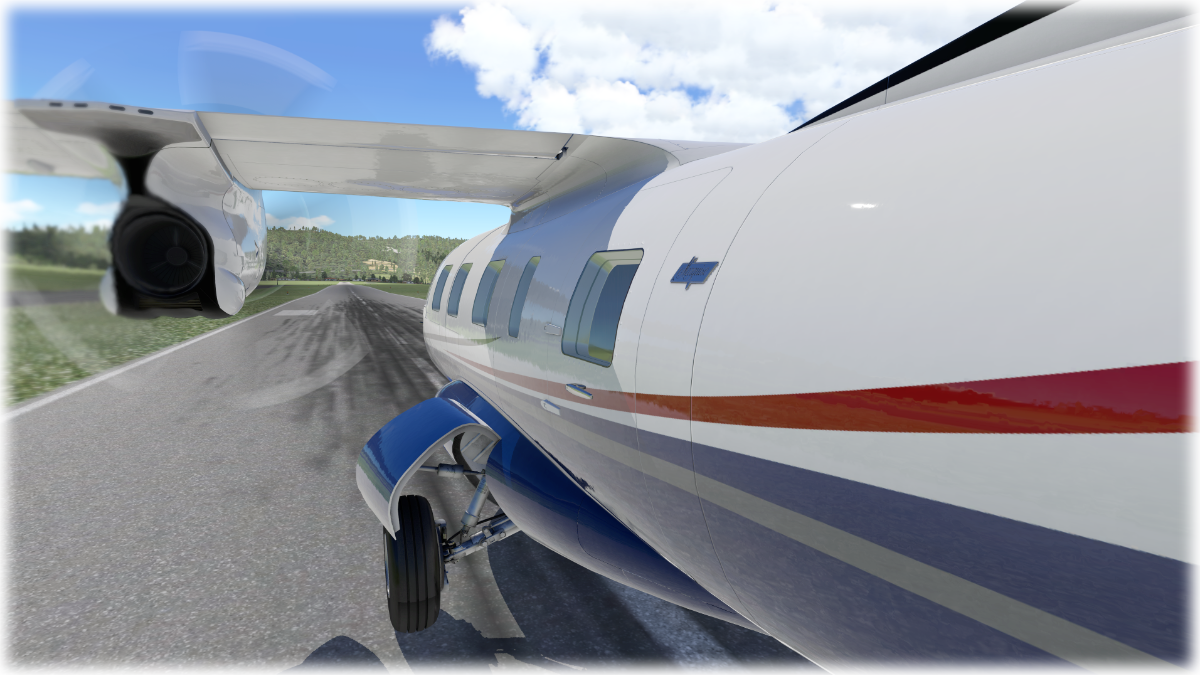 Details that will satisfy the eyes.
Systems Simulation
Lots to love in v2.
The systems simulation is highly customized over default X-Plane. The MU2 isn't the most complex aircraft to get along with systems wise, so TOGA Simulations has focused quite a bit on the accuracy of behavior of the simple systems that are there to enhance immersion and have a more natural feel. While it sounds simple, this is actually quite a bit of work!

All the electrical busses and switchgear are simulated. Most all the fuses work and feed their connected equipment as expected. The autopilot system is accurate per the Sperry SPZ-500 system that is installed. TOGA Simulations essentially referred to the real MU-2 procedures, step by step and ensure that the simulation works the right way for the right physical reasons.

The engines have received the most work. The TPE-331 has some interesting nuances that have been challenging to simulate, particularly during engine start, which is automated by the SRL computer and affects the EGT and FFs, but there are also other unique features, such as fuel purge on shutdown, overspeed governing and temperature dependent start behavior that come into play as well.
3D Detail
An insanely detailed model that's built to be efficient, yet satisfy the crave for detail.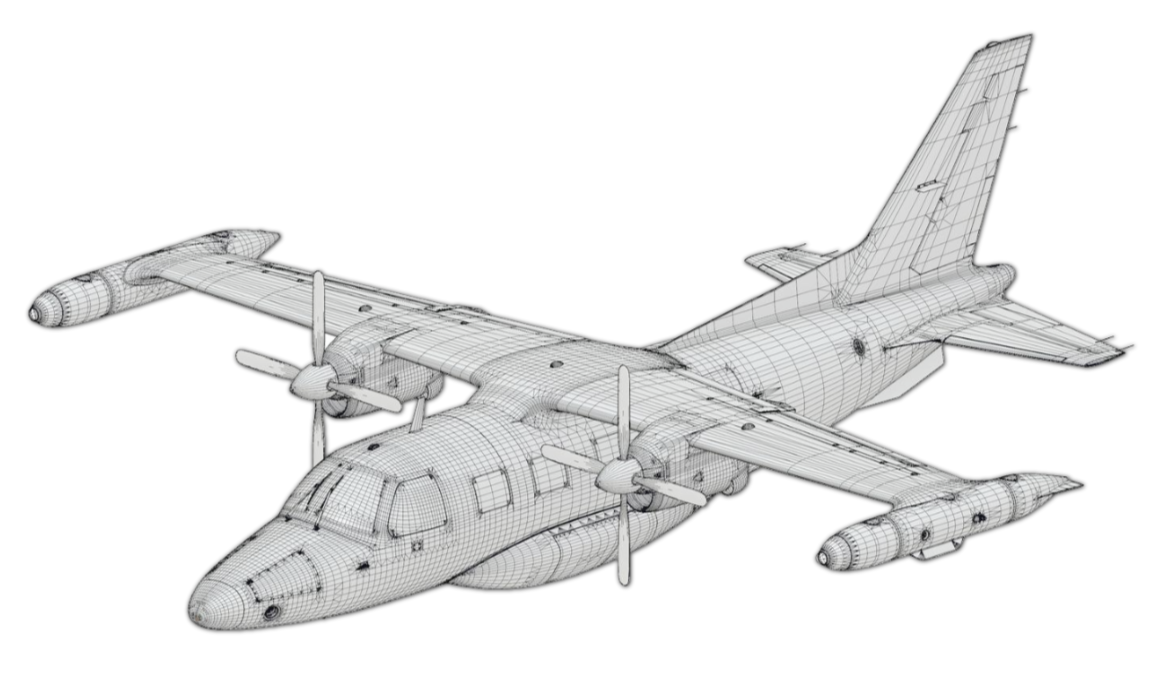 Increased geometric fidelity in the MU-2 v2 results in much sharper and crisper detail at close camera angles and generally a more natural look all-around. Lighting details on 3D edges have always been one of those areas that make the difference between a fake looking 3D model and one that comes alive. Higher detail is applied where it counts, and wasn't added where not needed, yielding an efficient 3D model that is very performant in X-Plane.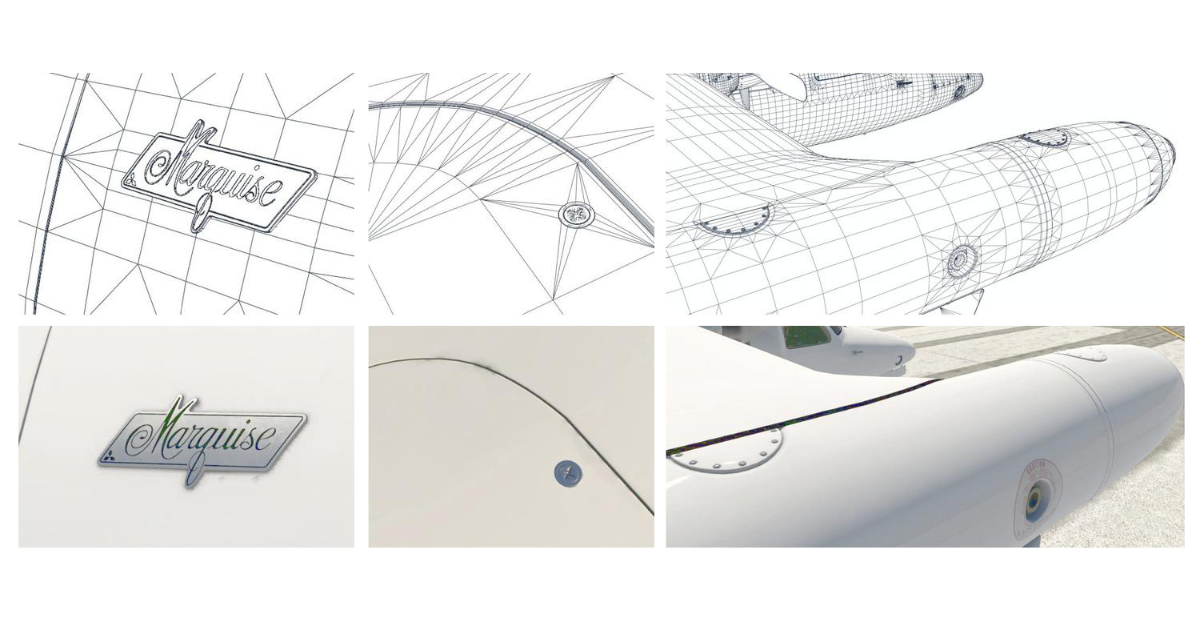 Panel & Prop Options
Three panel & two propeller variants to choose from.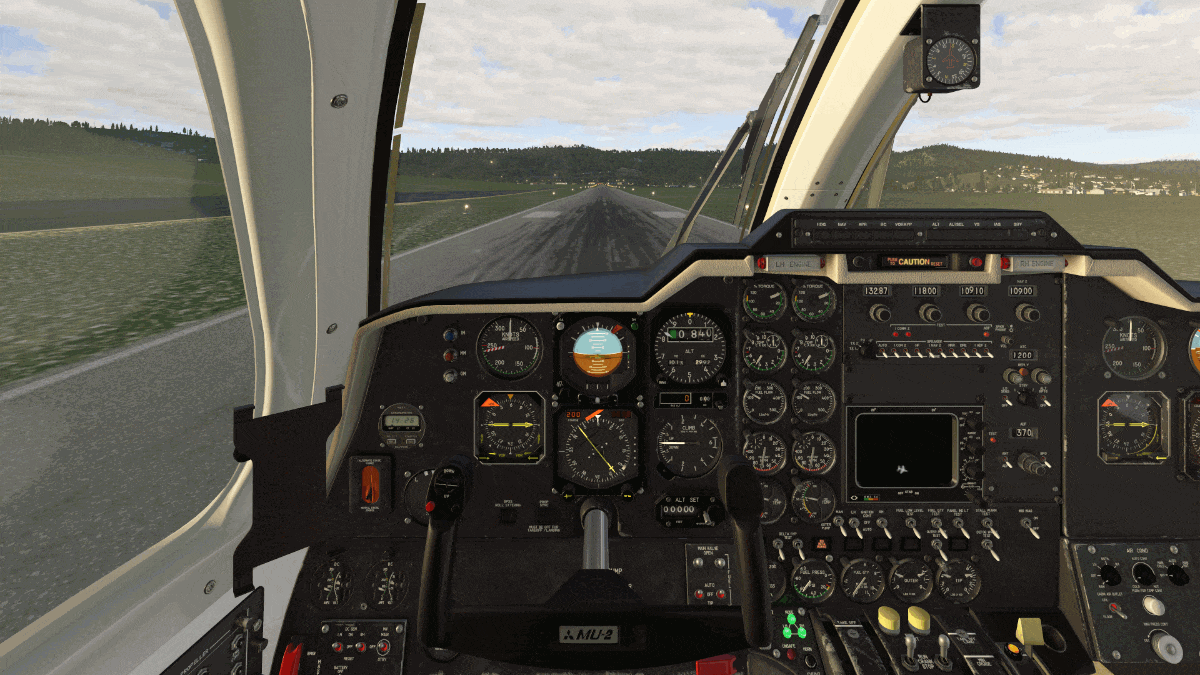 We've provided you with numerous cockpit options, including as you would have found coming from the factory (OEM), a standard six-pack with Garmin 430 & 530 Navigators (GNS), and a 3D integrated Garmin G500 (Glass). Please note the Glass variant requires the RealSimGear G500 software here on our store in order to operate. AVITAB and RealityXP GNS430/530 or GTN650/750 support is also included.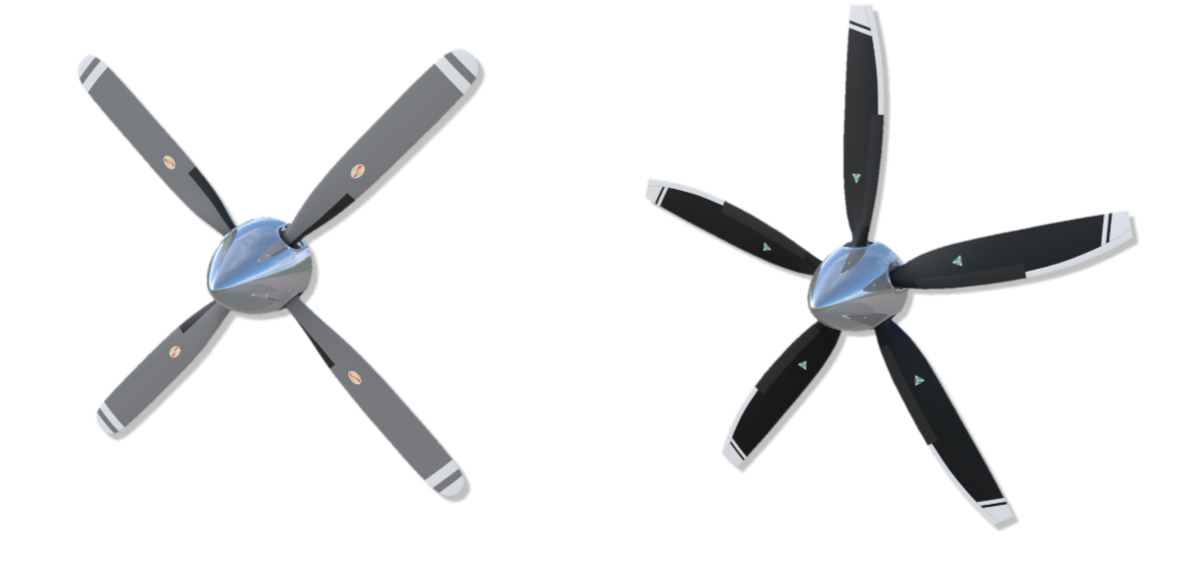 In addition to the cockpit variations, we also provide the option to select between a 4 or 5 bladed propeller.
Online Documentation
An easy way to interact when you need help.
The MU-2 v2 documents have moved to be browser based. They are in a simple static HTML format and so can also be viewed locally as well as online. This makes them searchable, and a bit more reader friendly, as well as more readily updated. Illustrative graphics and animations will also be more easily implemented in this way.

Sprinkled throughout the docs are a few The Real Deal technical tidbits. These are descriptive details about real MU2 system behaviors and quite informative in understanding the how and whys of some aircraft operations.