History Aloft
A seamless blend of past prowess and modern marvel.
The Douglas DC-3 v2 is not just an aircraft; it's an experience. As you step into the virtual cockpit, you're immediately transported to the golden age of aviation, an era when the DC-3 reigned supreme. Yet, with our incorporation of X-Plane 12's latest features, this legendary bird has been seamlessly brought into the modern age of flight simulation. Whether you're chasing the authenticity of the 1940s or desiring a modern touch, our DC-3 promises an experience like no other, embodying the best of both worlds.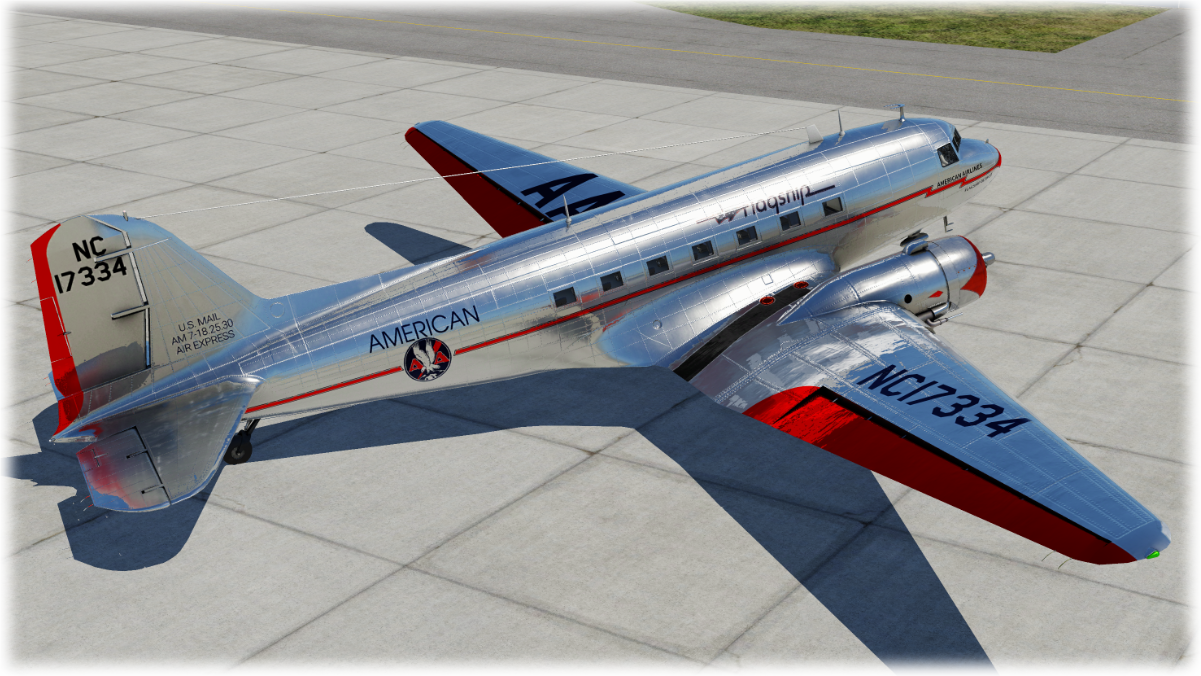 Take a step back in time.
A Symphony of Systems.
Authentically intricate, yet intuitively interactive.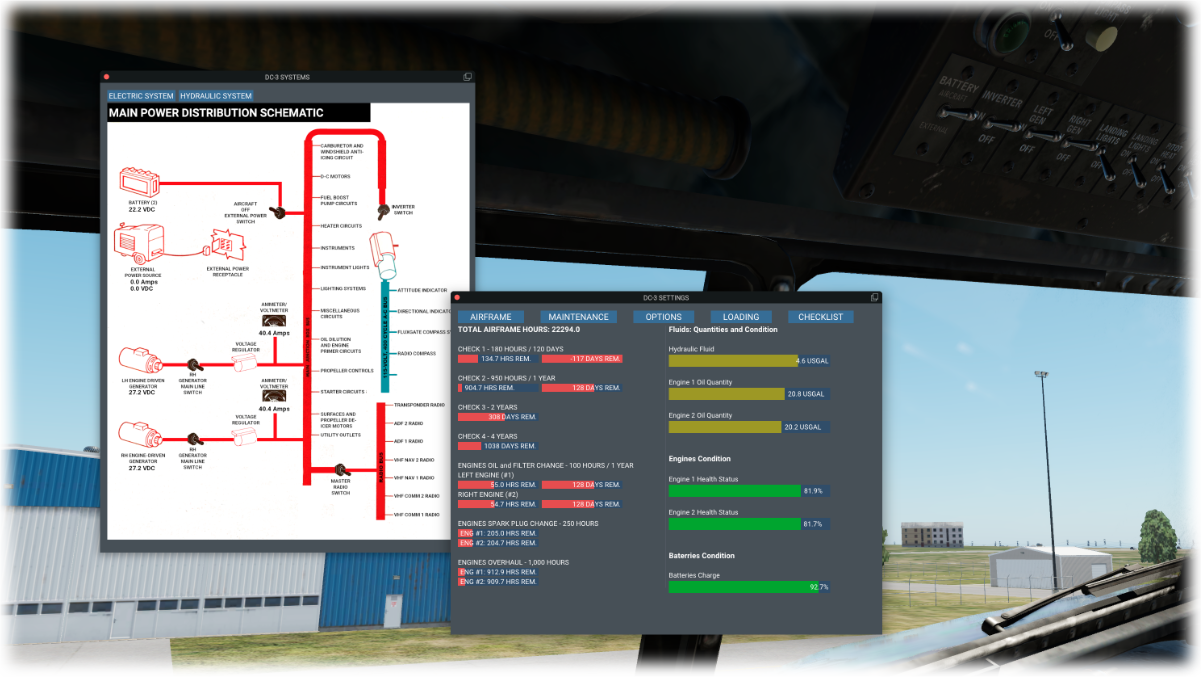 Our DC-3 is a masterpiece of systems simulation. From the custom Sperry A-3A Automatic Pilot to the nuanced fuel mixture logic, we've left no stone unturned. Each system we've custom simulated has been recreated with utmost fidelity, ensuring you not only see but feel every aspect of what made the DC-3 an engineering marvel. Moreover, with the complete FMOD sound package by AudioBirdXP and our custom effects, every switch, every move reverberates with unmatched realism.


Nostalgia Meets Nuance.
Every detail, meticulously crafted.

Delving deep into the anatomy of the DC-3, our 3D model resonates with the craftsmanship of yesteryears and the finesse of contemporary design. With Leading Edge Simulations' expertise, every corner, every nuance has been depicted in high-definition precision, and the extensive use of PBR materials beautifully captures the wear and tear of this iconic aircraft. Whether it's the intricate cockpit walls or the mesmerizing surface interactions with light, we guarantee a visual spectacle that's bound to leave you in awe.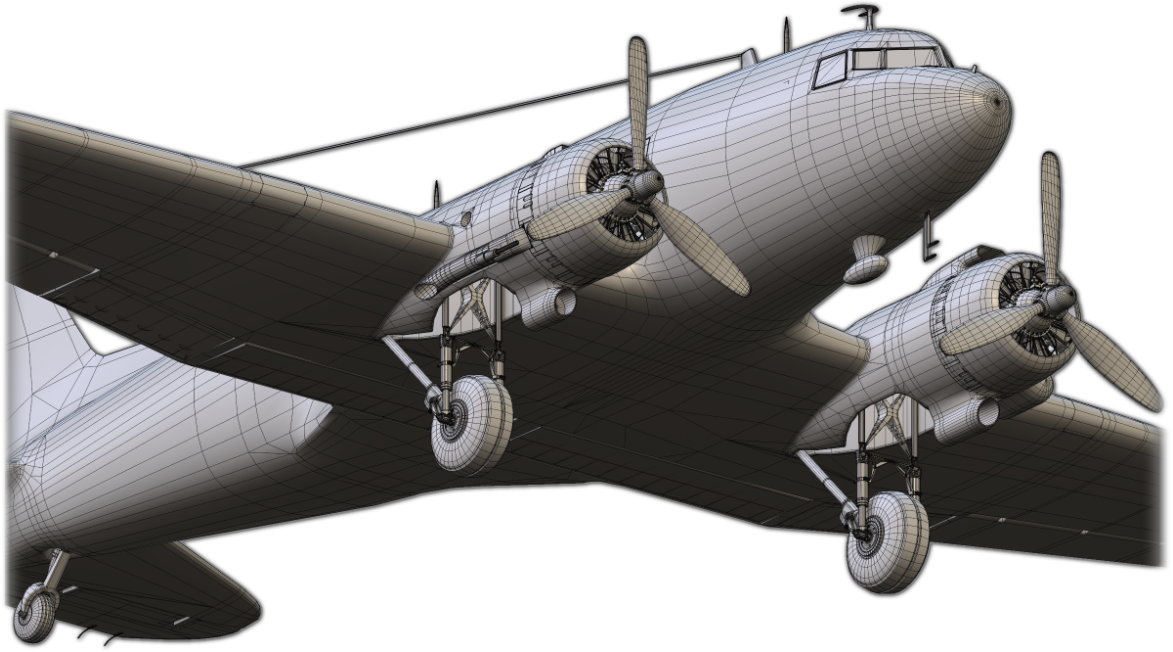 Classic or Modern
Two eras, two experiences, one aircraft.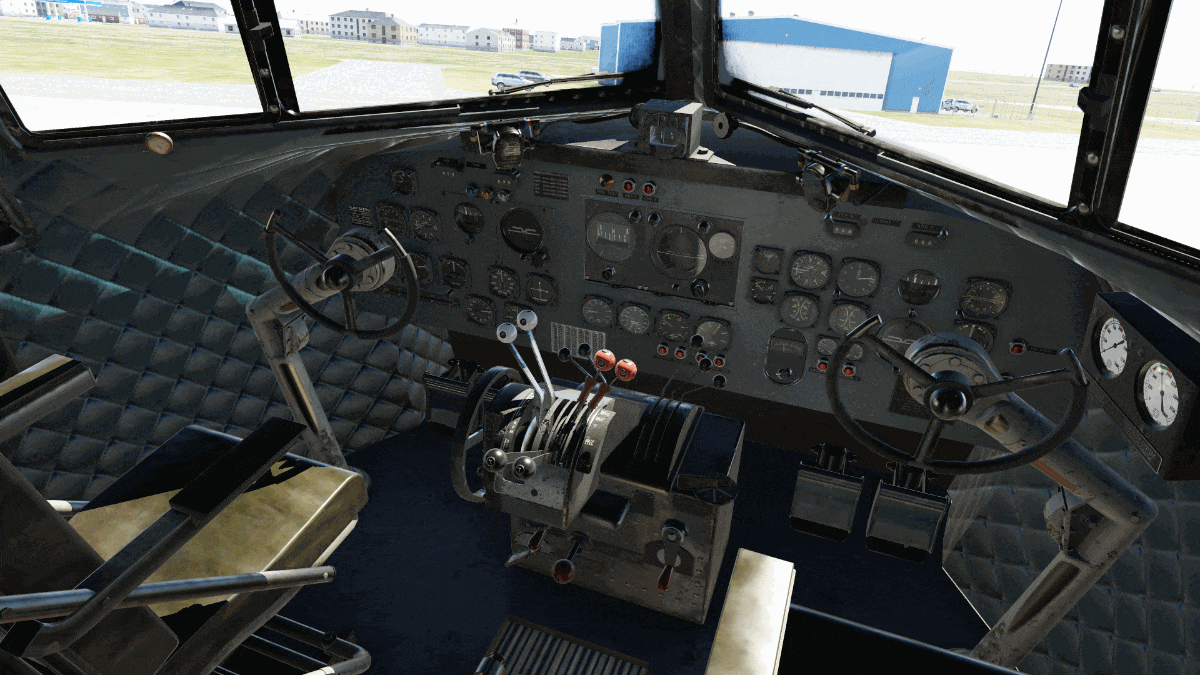 With the DC-3, we present you with a duality of delights. The DC-3 Classic whisks you back in time, letting you experience aviation as it was in the 1940s, with the thrills and challenges that come with vintage technology. On the other hand, the DC-3 Modern equips you with the latest avionics, bridging the past's charm with the present's convenience. This variant ensures you're never out of your depth, especially during intricate IFR operations or online network flights. Both models encapsulate the spirit of the DC-3, giving you the freedom to choose how you wish to traverse the virtual skies. Support is also offered with the RealityXP GNS and GTN navigators.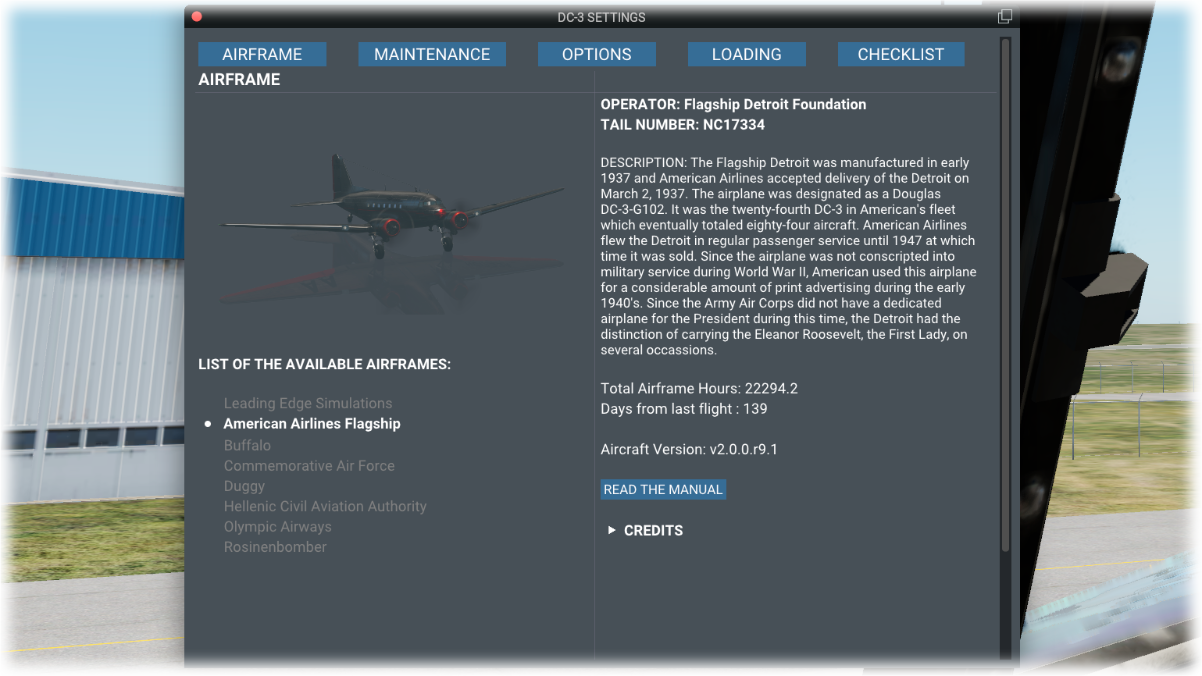 Manage your airframe straight from our custom DC-3 Manager
Online Documentation
An easy way to interact when you need help.
The DC-3 v2 documents have moved to be browser based. They are in a simple static HTML format and so can also be viewed locally as well as online. This makes them searchable, and a bit more reader friendly, as well as more readily updated. Illustrative graphics and animations will also be more easily implemented in this way.